Information about battery disposal
Batteries and rechargeable batteries are included in the scope of delivery of many devices. Accumulators and batteries may also be permanently installed in the devices themselves. As a dealer of these batteries, we are required by the Ordinance on the return and disposal of used batteries and accumulators (BattV) to inform our customers of the following:
Batteries must not be disposed of in household waste. As the end user, you are legally obligated to return used batteries. You can return batteries free of charge after use at the point of sale or in its immediate vicinity (e.g. at municipal collection points or in retail outlets). You can also return batteries to us by mail. Batteries or rechargeable batteries that contain harmful substances are marked with the symbol of a crossed-out trash can.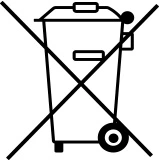 Near the trash can symbol is the chemical name of the pollutant. "Cd" stands for cadmium, "Pb" for lead and "Hg" for mercury. You will also find these notes once again in the documents accompanying the consignment of goods or in the manufacturer's operating instructions.
In connection with the sale of batteries or with the delivery of devices containing batteries, we are obliged to inform you of the following
You are legally obligated to return used batteries as an end user. You can return used batteries, which we carry or have carried as new batteries in our range, free of charge to our dispatch warehouse (Sport-Tec GmbH, Lemberger Straße 255, D-66955 Pirmasens). The symbols shown on the batteries have the following meaning:
A crossed out garbage can means that the battery cannot be disposed by household garbage
Pb = Battery contains more than 0,004 mass percent lead
Cd = Battery contains more than 0,002 mass percent cadmium
Hg = Battery contains more than 0,0005 mass percent mercury.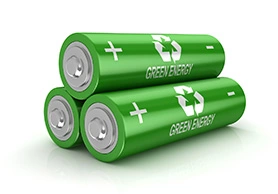 Please note the above instructions.
Do you have questions?
Our customer support will gladly help you. You can reach us by:
+49 (0) 6331 1480-0
Contact form